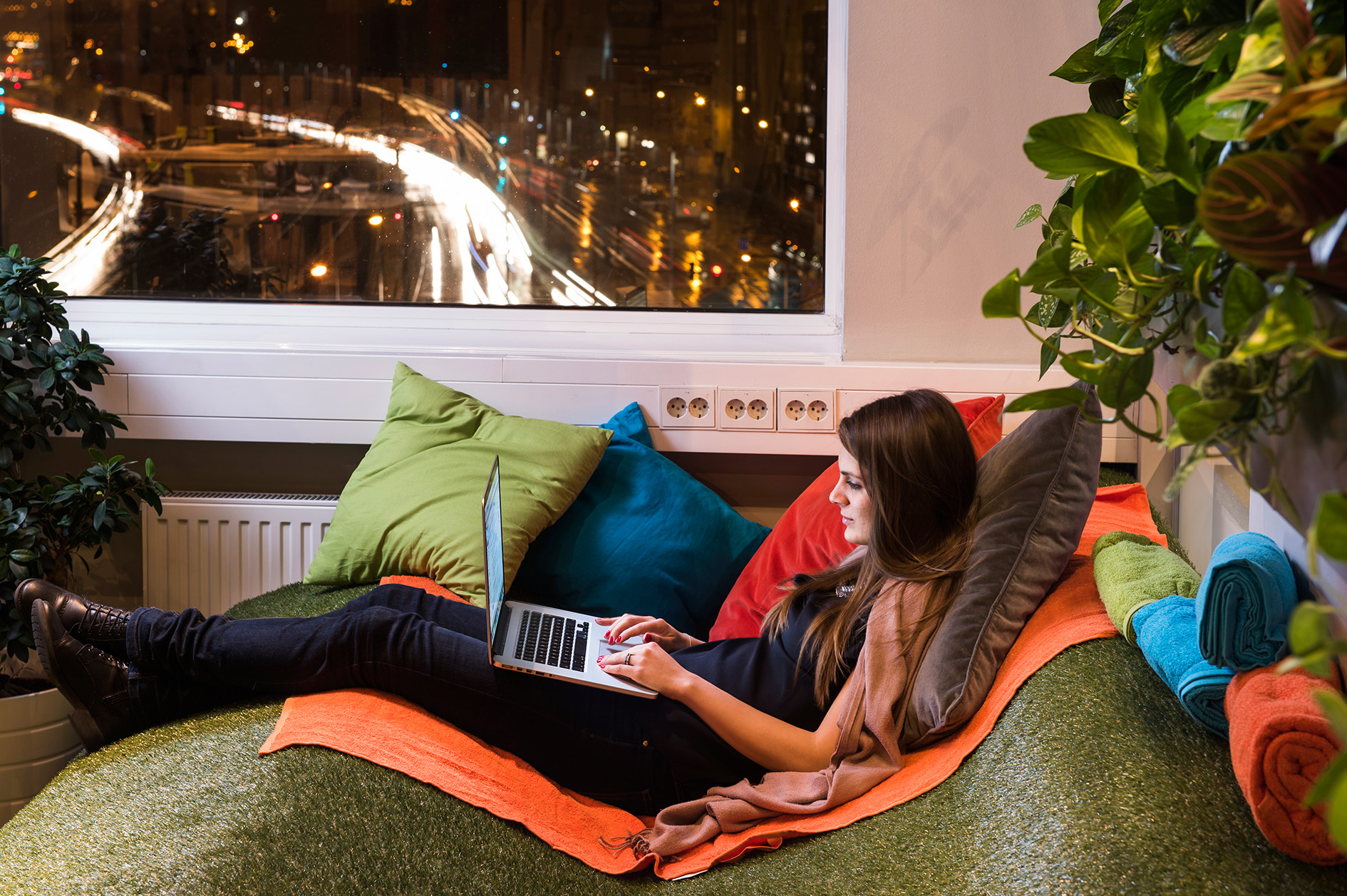 Budapest is the capital city of Hungaria. That country itself is well known with the 500 spring as the icon. By this nature, it gets epithet of spa country. Seemly, it becomes the theme of this Google Office in Budapest. Graphasel Design Studio that responsible toward the cool office. Inside of the design, the designer wants to convert the exercise to the business world competition. The reason is this city has presented three gold medallions from the water polo world championship. Nine gold medallions come from the Olympic.
Of course, it becomes the something to be proud. Each room of the office has different topic. Therefore, that company wants to enter the three aspects from the city. It is better we learns the structure of the house by the photos following. Work such as in your living room. Even though, it brings you to the outdoor area with two tiers wall planters. Hill shaped sofa is the unique seating with small white coffee table.
Little bit different look from the previous, the meeting area is more modern with freestyle theme. Nice white office furniture sets on the blue area rug. Perhaps, you must appear serious in this room. Furthermore, Google office is not only place for working. You can revive your childhood reminiscent by playing the swing. Even, the design is resemble like park with shipping pallet partition. Find your living room here with the combination of beautiful city and indoor garden décor.
It blends to getting the harmonious work system without hard force. Furthermore, the next office décor will make your kids envy. How come? Cute meeting room is such as the kid's playroom. Actually, it can be the usual office for work together. Lastly, it has spa room design such as in beauty salon. It has crate ceiling design and floor. Long wooden bench integrates the wall in which it is like the real spa room. Okay, when you can work while do your childhood activity again?